Airports Authority of India (AAI), has released the notification of the recruitment for the posts of Junior and Senior Assistant. Interested candidates can apply from 01-09-2022 to 30-09-2022.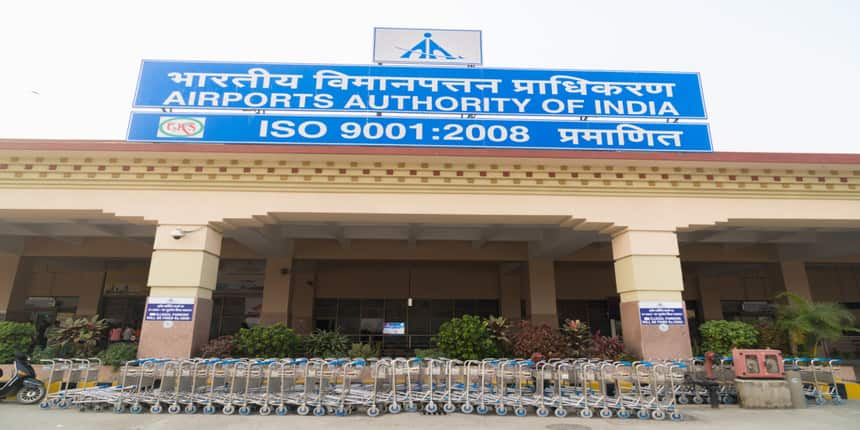 Post Name
Vacancies
Qualification
Junior Assistant
(Fire Service)
132
1) Diploma in Mechanical/Automobile/Fire Engineering from an accredited institution after completion of three years of study and attainment of a grade point average of at least 50% (OR)
2) Hold a diploma from high school if you took the regular route
Junior Assistant
(Office)
10
1) The candidate must have a Bachelor's degree and be able to type at least 30 words per minute (wpm) in either English or Hindi.
2) at least two years of experience in the field is required.
Senior Assistant
(Accounts)
13
1) B.Com. graduates with three to six months of computer training are preferred.
2) at least two years of experience in the field is required.
Senior Assistant
(Official Language)
01
1) One must have either a Master's degree in Hindi AND a Graduation-level English language requirement OR a Master's degree in English AND a Graduation-level Hindi language requirement. Or a Master's in a field other than Hindi/English from a university with a good reputation, with either language, studied as a required or elective during undergraduate study. Or a Master's in a field other than Hindi or English from an accredited university, with those languages serving as the medium of instruction and either required or elective for the degree. Either a bachelor's degree from an accredited institution where both Hindi and English were required of students and either a bachelor's degree in which one language was the medium of instruction and the other was an elective or a certificate from an approved program that included both Hindi and English as required coursework and an English-to-Hindi translation certificate. or two years of experience working as a translator from Hindi to English or English to Hindi for a reputable government agency or company in India.
2) A minimum of two years of experience in the field at hand is required.

Age Limit:- 18 to 30 years
Pay Scale:- As per Airports Authority of India Rules, and Regulations.
Application Fee:- All applicants (those in the UR, OBC, and EWS categories) must pay an Rs.1000/- application fee. Apprentices who have completed one year of Apprenticeship Training in AAI are excused from paying the application fee as required by the Apprentices Act 1961, as are women, applicants from the Scheduled Castes and Scheduled Tribes, veterans, and people with disabilities.
How to Apply for AAI:
Applications from qualified individuals will only be accepted via the Official Website.
Interested parties who would want to apply may do so by clicking here.
Applicants submitting their forms and paying associated costs online should print off a copy of their application materials for their records.
Section procedure:- Written Exam (Computer Based Test)/ Shortlisting/ Typing Test/ Documents Verification/ Medical Examination
Note:-
The payment of fees is final and cannot be reimbursed under any circumstances.
Only online submissions of application forms will be accepted; paper submissions will not be processed.
All costs associated with participating in the online test and any additional selection procedures are the responsibility of the applicants.
Date of Application Submission:- 01-09-2022 to 30-09-2022
Official Source:- Official Website